Back to most current version of Gary Joe Wolff's welcome page
It's a LEAP YEAR,
a U.S. presidential election year, and......
the Year of the Monkey(s)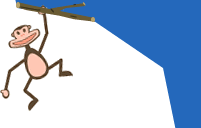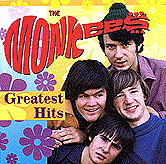 Click here to view a cute Year of the Monkey cartoon.
---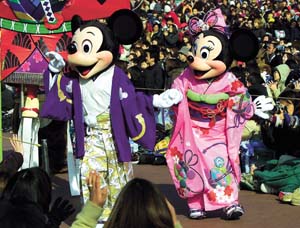 Mickey and Minnie Mouse, dressed in kimonos, perform at Tokyo Disneyland during the New Year's holidays. The park celebrates the New Year in Japanese style every year with Disney characters dressed up in traditional Japanese outfits.
---


Please continue to pray for a speedy recovery for my friend's wife, Sandra,
who successfully came through surgery on Thurs. 1/15 for colon cancer.
Click on "Sandra's Surgery" at http://www.rickysandra.com for periodic updates.
Please spread the word. Thanks.
---
ATTENTION ALL TOKYOITES !!!!

Mark your calendars for Sunday, March 7.

The 7th Annual Tokyo WOMENFEST is at What the Dickens! in Ebisu.

WOMENFEST 2004 showcases local female talent as a way of celebrating International Women's Day. A wide variety of Comedians, Musicians and Dancers perform from mid-afternoon through the eveniing.

Performances this year will feature flute, cello, belly dance, modern dance, stand-up comedy, guitar, jazz, pop, original rock, folk, dance music and more. Joni Davis will act as emcee.

Performers include: Anna Mackie and Mieko Yagi, Spring Day, Helen Northeast Band, Joan Anderson, Micheline, Tasha Patterson, Jackie Beebe, Sachiho Otsuka and many others. Click here for the latest performer schedule.

Doors open 3:00 PM, shows start at 3:30 PM and continue until around 11:30 PM. Everyone is welcome - men, women and kids.

Tickets are available for 1,000 yen at the door and re-entry is OK. Kids accompanied by adults are free! Smoking on the upper level and outside. Vegetarian and regular pub food is also available.

Helen Northeast, the founder and producer of the event since 1998, says each year is unique and that there is always a show full of diverse and talented performers. Last year Jane Siberry, the famous Canadian singer/songwriter, performed as a special surprise guest artist. There is also a wonderful and responsive audience. Bring yourself, bring your friends!

WOMENFEST 2004
Sunday, March 7 from 3 PM
What the Dickens!
Tel: 03-3780-2099
4F Roob 6 Bldg.
Ebisu-Nishi 1-13-3
Shibuya-ku, Tokyo

Ebisu West Exit (in front of the station, Hibiya Subway Line entrance) Cross the street and turn up the street between Wendy's and KFC. Look for Roob Building on your left. Click here for map.

For more info or a flyer with a map (English or Japanese) please contact: helen@gol.com
Gary Joe Wolff
(in Japan)
Vers. XXV
Navigating this site:
--------------------PHOTO GALLERY--------------------
(over 400 images)


Take me straight to the Photo Gallery
Exciting Japan Photos
Exciting Texas Photos
Exciting Mountain Photos
Exciting Disney Kid Photos
Exciting Halloween Photos
Exciting Friend and Family Photos
More Exciting Friend and Family Photos, Page 2
More Exciting Friend and Family Photos, Page 3
President George W. Bush Photo Gallery
Mt. Suisho-dake & Mt. Washiba-dake, Northern Japan Alps


--------------------FUN STUFF--------------------

Happy Firecracker Day to you !!


(Oh, you mean it's not the 4th of July yet? Darn....)

ATTENTION ALL WIVES: Wanna be sure of pleasing your man?
Then "The Good Wife's Guide" is a must read !!


Risque Jokes, Photos, and Cartoons

Feeling a bit down? Click here to boost your spirits with the "Automatic Flatterer"

How to identify if your cow has MAD COW DISEASE
(courtesy: Mr. Lenny Burns)

A really cool Honda Accord advertisement

An Amazing Clock that follows your mouse pointer around the screen

The Magic Pinwheel

The Leader of the Free World

DRINK MORE BEER -- It's GOOD for you and HERE'S the proof !!

Click here to Blow Up Osama Bin Laden

The Flash Mind Reader

The History of the "F" Word

Engrish.com -- Engrish Favorites from Japan and around the World

Remember when musicians dressed like THIS? (he-he)

The Industrious Clock

An absolutely HILARIOUS cartoon of George W. Bush.....
you just GOTTA check this one out !!

Lady Liberty Fireworks

You Don't Know Jack Schitt

If there was ever any question as to which brand of soy sauce you should use,
here's your answer.

For the first time ever, a camera mounted to the Atlantis space shuttle's External Tank
offered a view of the ride to orbit on Oct. 7, 2002

Some New Features you may need on your Computer

Groovin' Granny

Earth Lights from Space

The Bush-Gore Dance
(It may be over, but the dancing never ends!)

The Dancing U.S. Presidents

The Parade of Stars

Fireworks over Tokyo Bay

3D Rotating Clock

Las Vegas Striptease Girl

The History and Lyrics of the Song, "The Yellow Rose of Texas"

Smiles to Help Brighten Your Day

The Paradox of Our Time
by George Carlin

The Twilight Zone page
-------------------FEEL GOOD-------------------
STUFF

Cowboy Bush


(hey, WHAT'S wrong with being a COWBOY, anyways ??!!)

Wake-Up Call -- Flight Day 15 -- Columbia Space Shuttle Mission STS-107,
a music video essay by Chris Valentine
(Background music: "Imagine" by John Lennon)


U.S. Secretary of State Colin Powell's 12 Rules for Life

The very moving and inspirational "Interview with God" presentation
(The words to the poem can be viewed here)

Do not be discouraged. There is hope for us all.....right now.

I Believe

Click here to see an appeal for PEACE,
issued over 30 years ago by John Lennon.

What is the Meaning of Life?

Inspiration and Hope

Love Poems

Tips for Success

Going to College

Life's Many Little Lessons

Affirmation of Faith in an Apocalyptic Age
by the Reverend John Donald Craig
(Jan. 3, 1915 - Nov. 1, 2002)

I've Learned....

A Vanished Friend

The Summer of '99 is Over, but the Memories Linger On........
(a short slide show)

A Place in the Sun
(an awesome, breathtaking sunset with background music)

Almost Full Moon Fever
(with "Everything I Do... I Do It For You" by Bryan Adams)

Phil Collins in Concert -- "Do You Remember?"

Listen to One of my Favorite Songs Here --
"Open Arms" by Journey
--------------------JAPAN STUFF--------------------

TokyoDV -- News, Photos, Products, and Online Videos from Japan

Japanese Streets -- Exclusive Shots of Japan's Trendy Street Fashion -- 150% Cool

Click here to see some spectacular fall scenery
from the Northern Japan Alps

Cherry Blossoms in Japan

Live Concert Schedules for Some of My Favorite Tokyo Musicians:
Charlie Fukami
Alan Patton
Bottleneck Blues Band
Marble Tears
Aki Sasaki
Red*Thread
Donna Burke & Bill Benfield
Miya Ishida
More Tokyo Concert Info


Gary's Tokyo-Houston News Beacon

What's Newsworthy in Japan These Days?

A Live Minicam View of Mt. Fuji
(Japan Time = GMT + 9 hours)

Rob's Japan FAQ: Know Before You Go
(Visiting or relocating to Japan? Get your questions answered here)

More Japan Links

More Tokyo Links
-----------------A TRIBUTE TO DAD-----------------

The Home Page of Walter Wolff
-- take the tour through the almost 50-year career of one of the
best fast-pitch softball pitchers who ever walked on this planet --

--------------------BORING STUFF--------------------

Web Site Bookmarks

Resume

Gary's Past Life in the States

Previous Versions of this Welcome Page:
Christmas 2003 (Blue Santa Gary)
The View from the Top of Japan -- Fall 2003
Japan is NOT a Safe Country !! -- Summer 2003
Operation Iraqi Freedom -- Spring 2003
A Special Tribute to Space Shuttle Columbia -- Feb. 2003
Christmas 2002 (Santa Gary)
Fishing, Climbing, C&W Dancing -- Fall 2002
Fuji-Xerox World Cup Soccer Ad -- Summer 2002
Christmas 2001
Body Sculpting in the Northern Japan Alps -- Fall 2001
Cherry Blossoms along the Tama River -- Spring 2001
Email to President George W. Bush -- Feb. 20, 2001
Happy 21st Century !! -- New Year's 2001
Christmas 2000
Japan's Spectacular Fall Colors -- Fall 2000
A Summer Night in Japan -- Summer 2000
Spring 2000
New Year's 2000 (Geisha Gary)
Fall '99 (Ricky "Gary" Martin theme)
Summer Fun in Japan -- Summer '99
Spring has Come (春が来た) -- Spring '99
Christmas '98
'98 Nagano Winter Olympics
Original Home Page Published January 27, 1997
Sayonara
Well, I guess that's all for now. Thanks for visiting.
I sincerely hope this web site has been a culturally rewarding experience for you (joke).
The site has grown considerably since it was first launched in Jan. '97 and
it is unlikely you will be able to see everything in only 1 visit.
So please bookmark this site and come back when you can stay longer.
Or as they say in Texas,
"Y'all come back now, ya heah?"
Happy surfing !!
And don't forget to drop me a line if you have time.
If you have any comments, suggestions, complaints,
or would just like to yell at me,
you can send email here:
Congratulations!
You are person number



to visit this site so far today!
Ha Ha Ha !
Come back and visit real soon, ok ??!!
The last time I fiddled with this site was March 1, 2004.

Enter a word or phrase



(for the benefit of my non-English speaking guests)
Mr. Web Counter reports that
you are life-form number



to beam your presence aboard this page.